Easy
— Sign up with FIBO Group and open your Client Area
— Open a cTrader NDD account
— All the links and your cTrader ID are already in your email inbox

Secure
— Download cTrader Desktop, cTrader Android/cTrader iOS or follow the link to launch the cTrader Web version
— You are the one who has control over your investments
— Make a deposit in your FIBO Group Client Area

Profitable
— Choose the best one among hundreds of available strategies
— Detailed charts and signal analysis are to help you make the right choice
— A trader cares for his account's success and you get to copy it

Effective
— Subscribe to as many strategies as you like
— Unsubscribe or choose another strategy any time
— Increase or cut your investment as you like
How does cTrader Copy work?
A signal is the data on a trade's opening or closing. cTrader Copy repeats the trading signals which a trader shares with their subscribers. A subscriber's account registers the same 'buy' and 'sell' positions as a trader's account, with the same currency pairs, under the same conditions and in proportionate volumes.
To start copying:
Choose a strategy
Top up your cTrader NDD account in your Client Area
Subscribe to a selected signal (strategy)
Spectate the results via the mobile app or in cTrader Web
Open a cTrader NDD account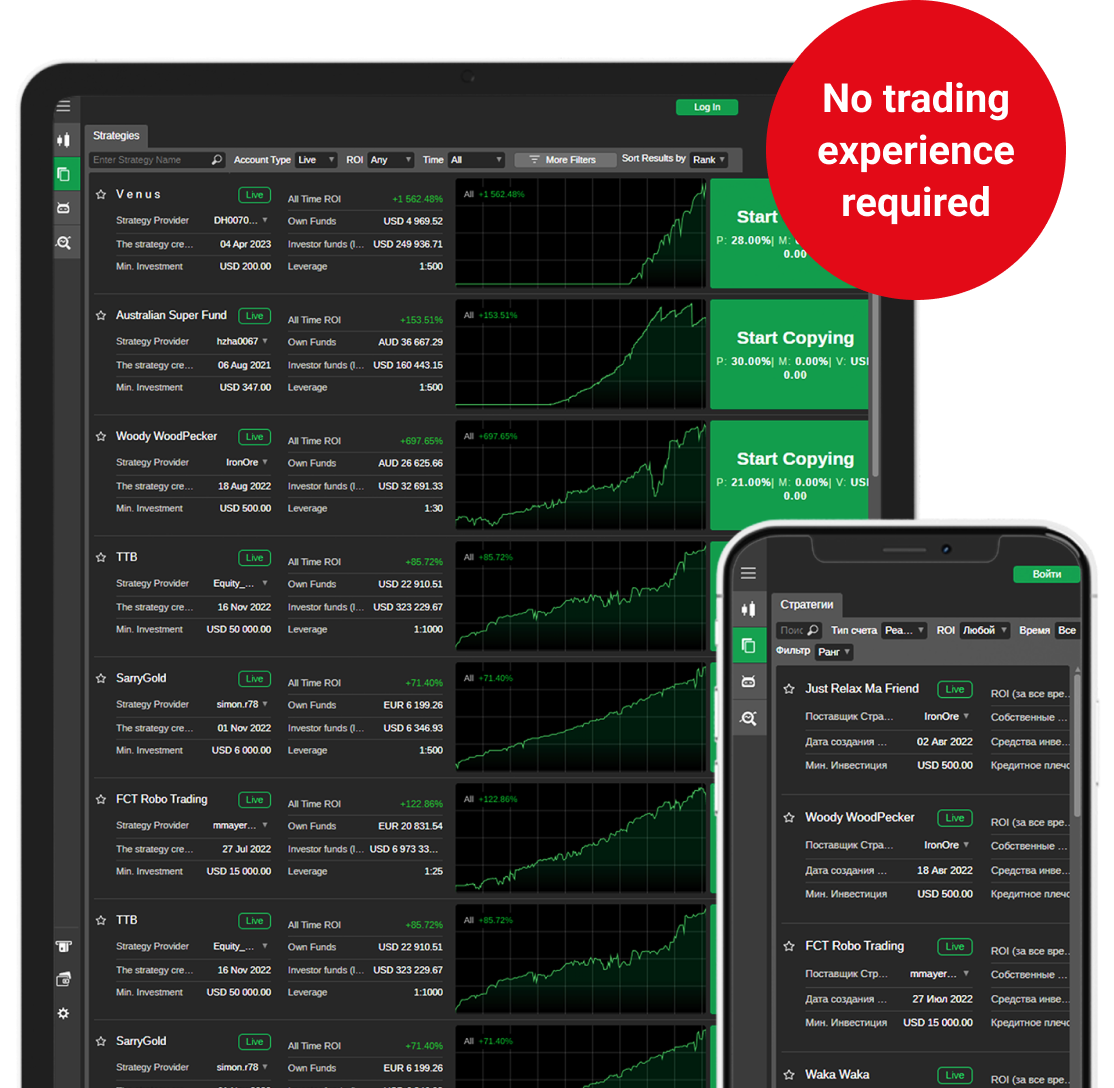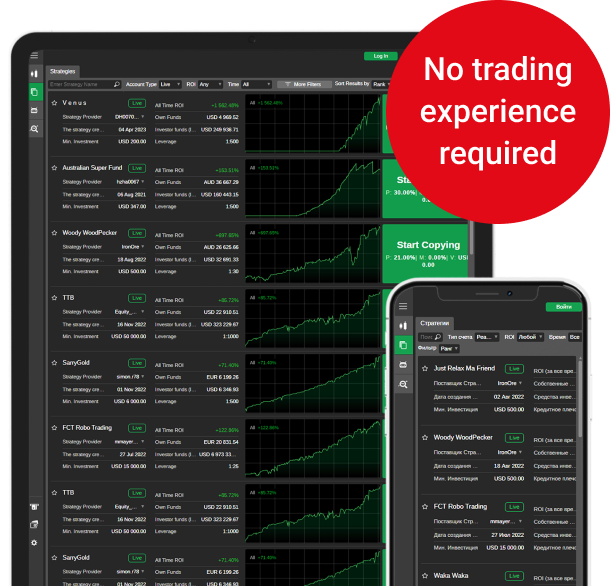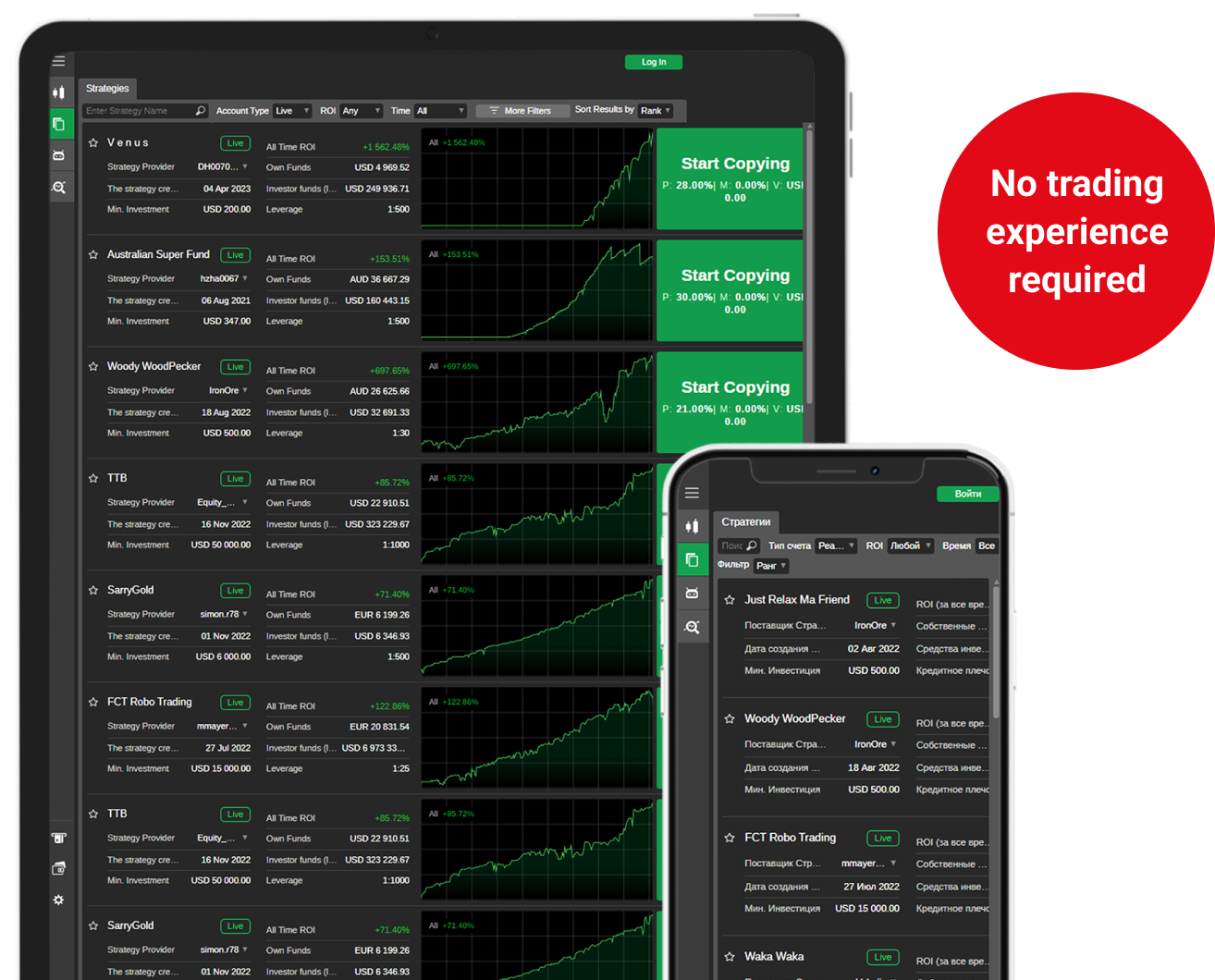 Thanks!
The request has been sent, further instructions will be emailed to you.
Client Cabinet